Go ahead and ask.
At S&S Automotive Service, we will always take the time to answer any questions you may have, as we work with you to ensure your safety and satisfaction.  We're open from 9 to 5, Monday through Friday. We'll respond to inquiries within one business day. We're closed on Memorial Day, Labor Day, Thanksgiving, Christmas and New Year's Day.
610-876-6494
S&S Automotive Service, Inc. 1 Upland Avenue, Brookhaven, PA 19086 -
map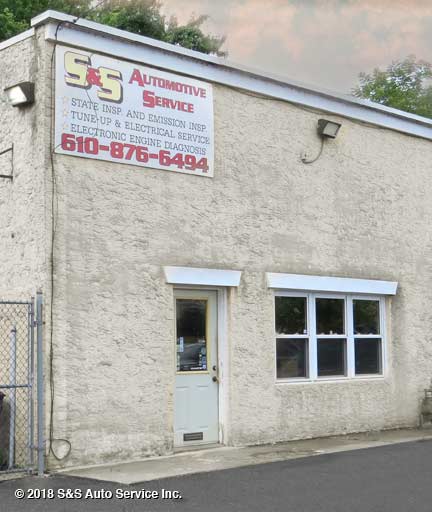 How to get here...
Tips follow and a link to a google map below but please review the notes to avoid copnfusion (I think you know how GPS can be imperfect or confusing). Getting here is easy since we're just a few blocks off off PA route 252 in Brookhaven. In general terms we're close to 252 and i476. That said, at the moment Google Maps doesn't address us quite accurately but no worries. Follow these tips and you'll have no challenge getting here.
The map below shows you the helicopter (spaceship?) view. Overall we're located in Brookhaven PA at the very very end of Upland Avenue. [Return Home]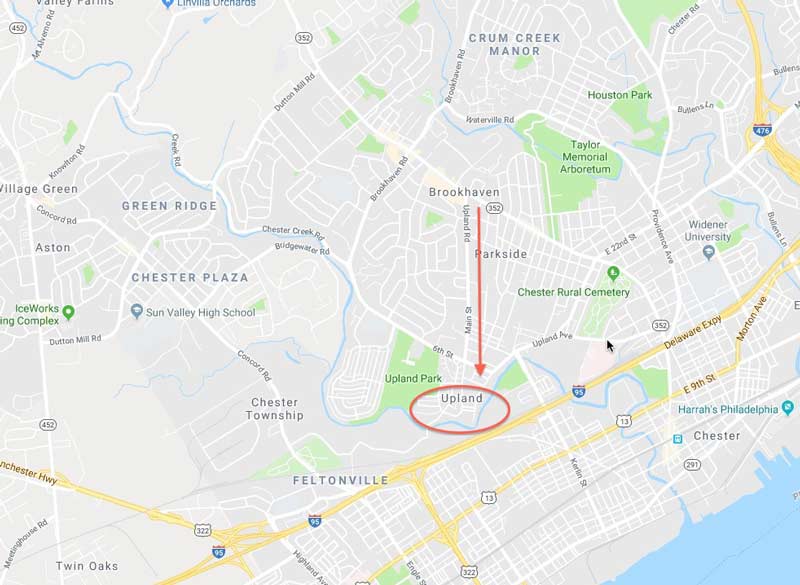 From 352 you're taking Upland "ROAD" (Not yet Avenue) which becomes Main Street. From Main Street you can take 3rd or 2nd Streets to Upland "AVENUE" (not ROAD). From there follow it to the end and look for our sign.
The link below to a google Map can assist you with directions but just be aware it may not take you to our front door. And now you know!